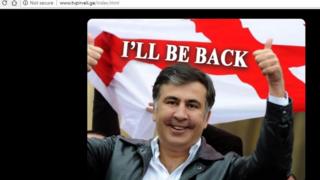 A huge cyber-attack which knocked out more than 2,000 websites in the country of Georgia last year was sponsored by Russia, the UK has said.
Georgian national TV was also targeted in the October attack.
The UK government said the GRU, or Russian military intelligence, was behind the "attempt to undermine Georgia's sovereignty".
Foreign Secretary Dominic Raab described the attack as "totally unacceptable".
The…