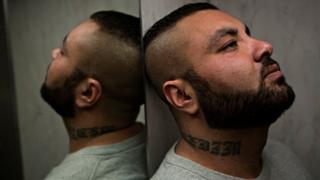 Nedim Yasar, a former gang leader who had turned his back on crime, was shot dead in Copenhagen just as a book about his life was published.
The motive for the attack in November 2018 remains unknown.
Now a court has found two men in their twenties guilty of his killing and jailed them for life.
Alexander Findanis was convicted of firing the shots and his friend Martin Binni Svanberg was found guilty of driving the getaway car.
Why this case is unusual
A life…