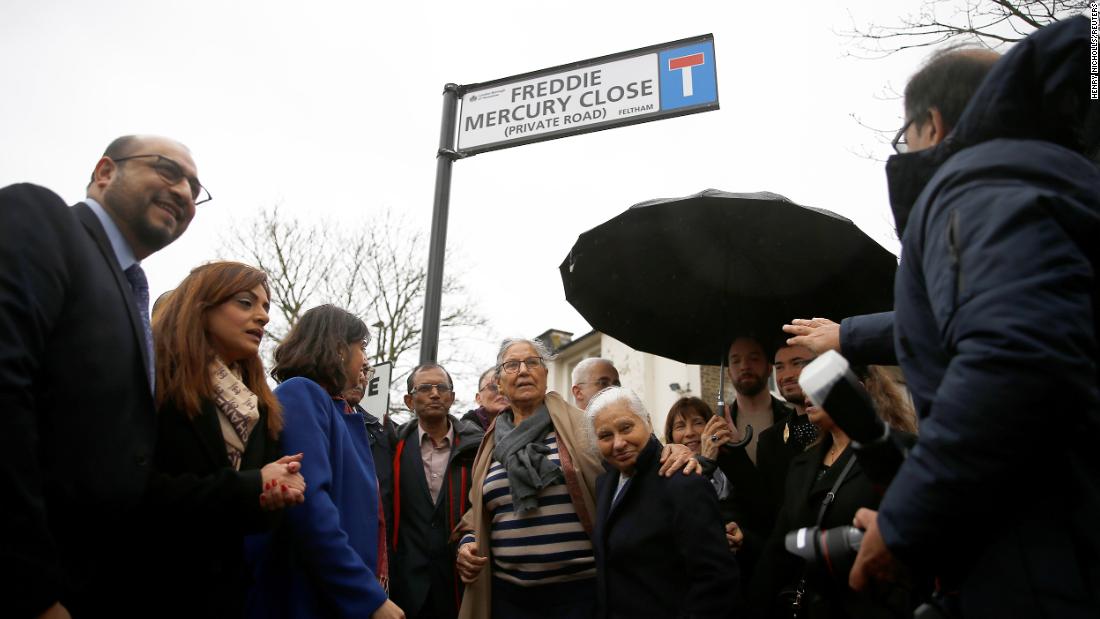 (CNN) —
A suburban London street has been renamed in honor of late musician Freddie Mercury.
However, Mercury, born Farrokh Bulsara, did not grow up on that street. The Bulsara family lived nearby at 22 Gladstone Avenue, which is marked with one of the round blue plaques that the UK uses to commemorate places that have historical connections.
The neighborhood, which is close to Heathrow Airport, is also home to a community of Zoroastrians — the faith that Mercury's family practiced.
Before forming the rock band Queen in 1970, Farrokh Bulsara worked as a baggage handler at the airport.
Among the guests who gathered on a rainy British morning to watch the street sign unveiling was Kashmira Cooke, the late Queen frontman's sister.
Although Mercury…