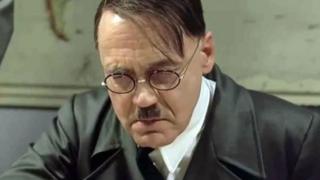 A BP refinery worker in Australia has successfully won back his job after being sacked for parodying the company in a well-known Hitler meme.
Scott Tracey used the popular meme, from the 2004 film Downfall, to portray scenes from company wage negotiations, posting it on a closed Facebook group.
He later lost an unfair dismissal case which ruled the video was offensive.
But an appeal judgement on Friday found it was unreasonable to say the parody had…