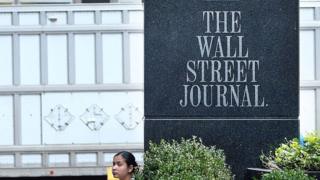 China has ordered three foreign journalists of the Wall Street Journal to leave the country over a headline in an opinion piece it said was "racist".
The article published on 3 February criticised the country's response to the deadly coronavirus outbreak.
The Chinese foreign ministry said it had asked the newspaper to apologise several times but it had declined.
The newspaper said the journalists – who had not written the opinion piece – were…